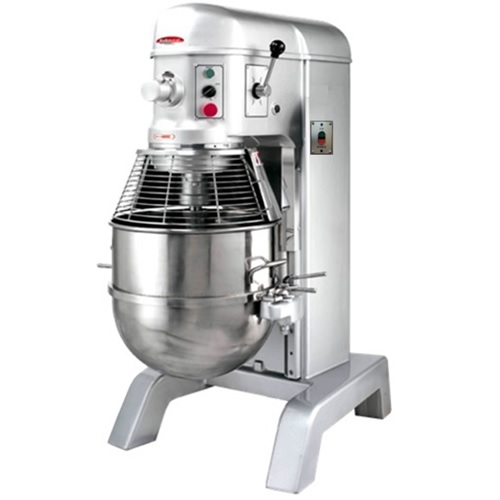 Planetary Mixers vs Spiral Mixers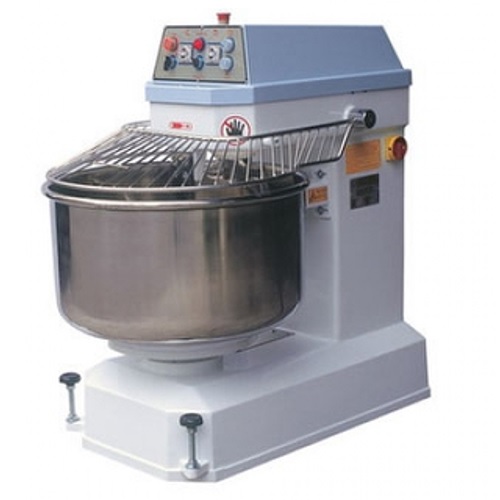 It is very important to fully review your needs when choosing a mixer, as choosing the wrong style or size can slow down the operation of your business. Each mixer has its pros and cons depending on the needs of your application. Here is a list of the main features and benefits of Planetary Mixers vs Spiral Mixers.
Planetary Mixers
All Purpose Mixer used for whipping, mixing or beating a wide variety of products.

Multiple Speed Settings to accommodate different ingredients – Eggs, Cake Batter, Potatoes, Dough, etc.

Size Options: Available in tabletop and floor models.

Bowl Size is measured by quarts. 7qt, 12qt, 20qt, 30qt, 40qt, 60qt, 80qt and 120qt.

Accessories: These units generally come with an attachment hub to add on accessories like meat grinders and vegetable attachments

Limitations: These mixers come with a compacity chart and if exceeding or constantly running at the compacity, they will have a much shorter life span.

Great for Restaurants, Bakeries, Cafes, Hotels and more.
Spiral Mixers
Dough Mixer, great for all kinds of varieties of dough. Pizza, Bagel, Bread, etc.

Mixer Size is generally by Flour or Dough weight.

2 Speed Setting, which is great for developing your dough.

First Speed helps bring the mix together into a consistent mass

Second Speed develops the gluten structure of the dough.

Accessories: These mixers come with a dough hook and attached bowl. Some models come with a removeable bowl.

Limitations: These mixers are only meant for dough and do not come with an accessory hub for attachments.

Great for Bakeries & Pizza Shops.